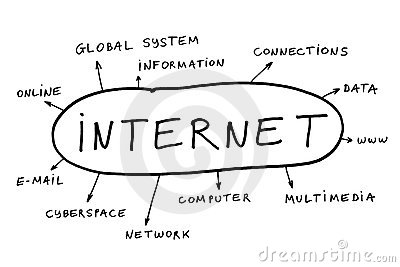 Internet Marketing is more then getting website visitors. Internet marketing is defined as the action of promoting and selling products and services on the Internet. There is so much more to it than that.
Here is what I mean!
1. Market research. How do you even know what market you want to get into?
A couple of years ago the keyword phrase "niche marketing" became popular. Internet marketers begin to realize how competitive the World Wide Web was becoming.
This was more obvious in broad niches including the Internet marketing niche itself. Other popular niches became more difficult to make money in and those included dieting and weight loss, health and fitness, finance, home business, make money online, and so on.
This actually created a whole new niche itself. Internet marketing gurus would tell you what niches you should get into for a fee.
The idea was to find a niche that wasn't saturated and get involved with it. Sometimes that meant taking a broad niche and narrowing it down a little bit.
For example, there was a person that was new to Internet marketing that took the health niche and narrowed it down to selling an ebook on how to stop sweating. He dominated this micro-niche and developed a six figure income for himself.
Here's the whole point I'm trying to make.
It's critical that you do market research and choose the market you're going to get into very carefully. Otherwise you can end up spending a lot of time and money and have very little profitability to show for it.
2. The product. What are you going to sell?
You need to be very specific on what you're going to promote before you start planning out how you're going to advertise online. This seems to present a big problem for many new Internet marketers as well.
Millions of people come on the Internet every day looking for ways to make money online. They Google search keyword phrases such as "work at home, home-based business, start a home business, earn money on the Internet, make money online, and so on.
It doesn't matter where you live in this world. Everybody either needs to, or wants to, make more money. They turn to the Internet because for some reason they think it's easier than trying to make money offline.
In most marketplaces jobs are tough to find. Part-time jobs don't pay especially well, and those might be difficult to find too. This leads people to explore Internet marketing.
The problem is what product are you going to sell when you try to make money online? Since most people don't have their own product they need to find a product and that will lead them to a specific business model.
3. Business model. For most people looking to make money online they're drawn primarily to the direct sales business model. This leads them initially to affiliate marketing which is a great way to do Internet marketing.
The nice thing about affiliate marketing is you can target any specific niche and find products to sell that are ready to be marketed. Many affiliate programs don't cost anything, or have a very low cost to get started in, so this appeals to new Internet marketers as well.
There's a learning curve to doing affiliate marketing correctly, but most affiliate merchants provide free training. You can also access online Internet marketing forums such as the Warrior Forum.
As you're looking at different ways to do affiliate marketing you will come across pay per click programs such as Google Adsense. There are cost per action programs through an affiliate networks such as Max Bounty. There are also pay per sale programs selling digital and physical products for merchants such as Amazon and ClickBank.
Generally an affiliate will get started focusing on one specific form of affiliate marketing. For example, if you're going to promote the Google Adsense program you might start a blog and monetize it with Google Adsense.
As you begin to develop your blog you will add products that you sell, or maybe just lead forms that you will earn money from. Some affiliate marketers prefer to stick to one specific method of affiliate marketing, while others tend to branch out and integrate all of them to create multiple streams of income.
4. Your website. Today hands down the most popular way to sell things on the Internet is to set up a blog and use it as an information site, or as an e-commerce site.
There have been tremendous advancements made over the years in blogging. Now these are so simple to set up it doesn't really take any technical knowledge.
You can use free blogging platforms with WordPress or Google's Blogger platform. A better strategy is to purchase a domain name and host your own blog. Use either a free WordPress theme, or purchases an elegant theme to set your website up on.
You can see that that is what I'm doing here on my blog. I am using a WordPress theme and hosting the domain name SucceedYourself.com.
5. Internet marketing. After all of this we are now ready to start talking about actually advertising your new blog you have monetized with a product using a specific business model.
You can break Internet marketing down into paid advertising and free advertising. Outside of your domain name, and monthly hosting costs, blogging is free to do.
This is another reason that so many people are drawn to it. Your primary investment is in the time it takes for you to create content and post it on your blog.
Some Internet marketers choose to outsource content creation. There are plenty of sources on the Internet where you can hire blog writers, graphic designers, and so on.
Pay per click advertising is still the top form of paid Internet advertising. The leading sources for this include Google Adwords, Yahoo-Bing Marketing, and Facebook Ads.
In future articles we will go more in depth on all of the different forms of Internet marketing. I've accomplished what I wanted with this article and that is to let you know there is a lot that goes into Internet marketing.
The business of Internet marketing can be extremely exciting and profitable when done correctly. I will show you more of that in detail in upcoming blog posts.