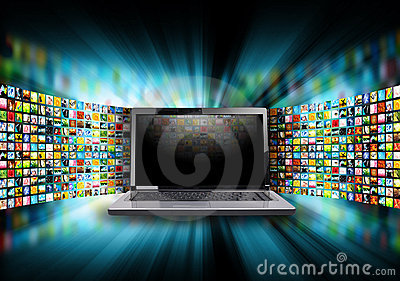 Those of us who have been doing Internet marketing for awhile forget that millions of people have no idea how to start an online business. For millions more the answer to how to make money online with an Internet business remains elusive.
This can lead people to jump on the Internet marketing bandwagon of a program that is currently hot, even if it is not right for them. If you do not know what you're looking for you can end up wasting time and money. If you've already spent a lot of time and money trying to find the right program, you might waste even more hoping that you really can believe the promises you are reading.
Let's slow down and consider a few basic questions.
1. Is it expensive to start an online business? This is going to be relative to the amount of money you have to invest. An Internet business is generally less expensive to start than an offline business such as buying a franchise or opening a retail outlet.
There are free Internet home businesses you can start right now online. There are businesses that take a little bit of money, or even a few that might take a few thousand dollars to get started.
Because you are starting a business it is reasonable to expect that you will spend some money. A business is different than working online doing things such as taking paid surveys or typing at home.
At the very least you are going to need to purchase a domain name and set up hosting for your blog. A domain name runs around $15 a year and hosting runs around $10 a month.
There are ways you can start an online business of your own in business models such as affiliate marketing or network marketing that do not cost much to join.
2. How fast can you earn money? It is actually possible to be a profit mode the first day you open your business.
Again looking at business models such as affiliate marketing or network marketing, products, training, and marketing materials are provided for you. Your job is to develop your own personal blog and drive traffic to it.
Your visitors will then be able to click on banners or links to products you are selling. You might even be promoting business opportunity they can join and you can do that on your blog.
You can also refer offline people to your new online site. Again the more visitors you have coming to your site the faster you will earn money.
3. What is the best way to promote online? Think of Internet marketing promotion in two ways. You're going to be using a combination of free and paid advertising methods.
The majority of your time will be spent on getting website visitors and doing these advertising methods. With your blog you will create content and promote it in various ways including social networking. You can use a service such as Only Wire to do this.
Paid advertising can include per click advertising with Google Adwords, Yahoo/Bing marketing, or Facebook Ads. You can also do email marketing using email solo ads as a strategy.
Free advertising is where you'll invest a little bit of your time as opposed to your dollars. Proven free advertising strategies include forum marketing, video marketing, and article marketing.
4. How do I get started? In the previous questions we've attempted to give you some of the basics of starting an Internet business. Now let's get down to the nitty-gritty.
The fastest way to start an online business is to join an existing business opportunity. This provides the advantages of everything you need to get started already in place.
There are numerous of ways to make money in affiliate marketing doing this. You can get into direct sales via network marketing business opportunities and hit the ground running.
A good rule of thumb is to look at getting into a market that you already have an interest in. Perhaps there are products you have used in the past you might be interested in selling.
Think in terms of niche marketing. Targeting a specific niche gives you the advantage of limiting your competition to a certain extent.
You can find affiliate products to sell in virtually every niche. There are literally thousands of direct sales companies that have products in multiple niches as well. Direct Selling 411 is a good source for finding opportunities.
One of the tips we can offer you is to join the Warrior Forum. Take a look at what hundreds of thousands of Internet marketers are doing to make money online by checking out existing members.
This can be very helpful if you still do not really know how to start your own online business. Chances are if you spend a little bit of time researching online the answers will become more clear to you.