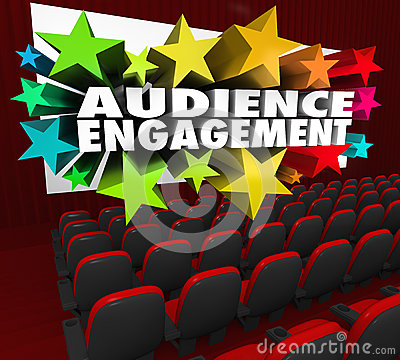 Social networking sites have gained popularity in the last few years. Everywhere you go,whether in a public train, in a bus, in the offices, in the restaurants, you name it, you will likely find people busy scrolling through their phones, tablets or computers.
This is how social networking sites have kept people busy. Facebook is the biggest social networking site with a worldwide subscription. Thanks to its easy and user friendly interface, easy signing in process and popularity among people of all ages, it has become the social site to beat.
You can just do more than networking with friends on these sites. They offer an opportunity to help you turn your time into money. You can earn money by advertising your products or by directing potential customers to your business.
If you are not operating any of the traditional forms of businesses, you might as well get money online by starting a blog. Before you start, it is important to learn how to use Facebook to build an audience for your blog.
Since Facebook is indisputably the leading social networking site, you should consider taking advantage of its billions of subscribers to market your products and services. One good way to market your services or goods on the Internet is through a blog.
You could start a blog where you will engage your Facebook friends by posting quality content that will keep them visiting your blog daily. Consider hot topics such as those that deal with sex, business or politics.
You might even consider sports topics because there are many sports fans out there who use Facebook as a platform to drum support for their favorite teams. Once the blog is ready, traffic is its life. A blog without traffic is as good as not having one.
Through the blog, you can advertise other people's products as well and earn a commission for any sales that arise from a link in your blog. This is what is otherwise called affiliate marketing.
However, getting the traffic is the real headache. If traffic was not an issue, almost everybody could be a blogger. Below are the various ways how you can use Facebook to build an audience for your blog.
Facebook Ads
Facebook is a feature that allows you to create a page and advertise it online. This is a premium service that lets people view your page even if they are not your friends or come from the same country as you.
When creating the Facebook Ad, you are the one who chooses your target audience in terms of geographic location, age and other factors. You will be required to pay for this service but if you start a serious blog and use the Ads for getting back links, within a very short time you will have built an audience for your blog that can sustain you without placing more Ads.
Friend Requests
One of the best method of promoting your blog using Facebook is by sending friend requests from your Facebook account. Better still, you might consider creating a page for the blog.
You will use the page to send requests, ask your friends to recommend the page for others and also update your friends. You can use the page to get links back to your site by posting a headline of the content you create on the blog with a link to it. Facebook friends should be able to get directed to your blog.
Facebook Likes
The Facebook Likes feature enables people to like a page or person on Facebook. You could promote your blog by creating Facebook Like button on it. The button will help friends not only like your blog but also invite their friends to like it.
One of the other things that your friends can do on Facebook is following your page. By following your page, they will be able to see all posts and updates you make. You will certainly get an opportunity to post content on Facebook with direct links to your blog.
You should also consider online forums which have important information on how you can use Facebook to build audience for your blog in order to get valuable tips as there might be changes from time to time.