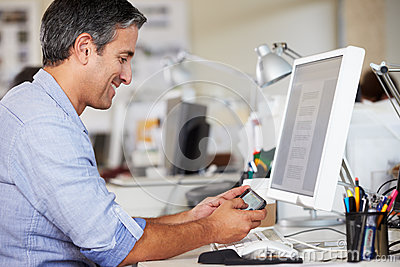 In today's society, cell phones and tablets have become influential in people's day-to-day activities. Recent studies show the number of mobile devices is expected to outnumber the population of people.
This has led online entrepreneurs to develop ways to use mobile marketing to grow their business on the Internet. The portability of these devices enables people to ingest information anytime and wherever they are.
With the vast growing technology there is improvement in the technical use of these mobile devices. This implies that their usage and the rate of content consumption cannot diminish anytime soon. Therefore, prospective online business people should try and implement the following ideas in order to improve their mobile marketing.
1. Self test. Carry out a self-test on your mobile offerings. If you have a mobile page or application that has been designed for your online business, ensure that you have a look at it to make sure that everything is in order.
This is important because a slight problem in any stage of the process can cause users to be frustrated and take their businesses elsewhere. This will lead to incurring of losses which is not an objective of any business.
To prevent this therefore, it is always wise to take proper time to explore the mobile offerings to ensure that everything is working well. You are always advised to use family members or friends in the self-test process. In this case, the family members or friends will pose like customers. This will give a much clearer idea of how effective the mobile marketing process is.
2. Use of short message services. This type of messaging enables people to interact with your business more often.
Most potential mobile customers always spend time to text and so they will be more comfortable since you are engaging them in a platform which they are familiar with. Ensure that you subscribe to the various text sites in order to build your short messaging service marketing strategy quickly and effectively.
3. Hold contests. Provision of giveaways has always been considered a valid marketing tool to apply. Incorporation of this tool into mobile marketing strategy makes work easier.
An example of this contest is by asking your prospective customers to tweet photos of theirs wearing what you offer for a chance to win the products. This will greatly increase the popularity of your business and thus more and more people will be attracted to your business.
Be sure that you constantly post the list of winners and at the same time contest reminders. This will make the customers to always have your business in mind.
4. Mobile websites. Develop a simple website that can be accessed using mobile devices.
This is done by basically developing mobile-ready versions of sites by simply stripping down the sites to just accommodate basic information. In many cases however, a stripped-down version of the website you regularly use is probably not going to win you more mobile customers.
You therefore need to make sure that your mobile-version of your site offers the same type of information as your full site in a way that is compatible with the device they are using. Many customers today are more informed as far as technology is concerned.
This means that the mobile platform you use should be up to date. There is a lot of competition from other businesses that are already offering excellent mobile sites, meaning that you have to strive hard to probably deal with the competition.
5. Use podcast. Podcasting has been in use for a long time, and it is still regarded as an excellent way to get information out to people.
Compared to video, audio podcast gives your chain of users a great freedom of choosing when and how to listen to their mobile devices. Using their phones, customers are able to listen to it wherever they are ensuring that they get the information more often. This is also greatly influenced by the portability of these devices.
In conclusion once the above tips on how to use mobile marketing to grow an online business are implemented, an entrepreneur will soon realize the benefits of these ideas after incorporation. Nevertheless, one needs to be very selective about what they share in social media about his or her business. This is important so as not to offend customers in any way.