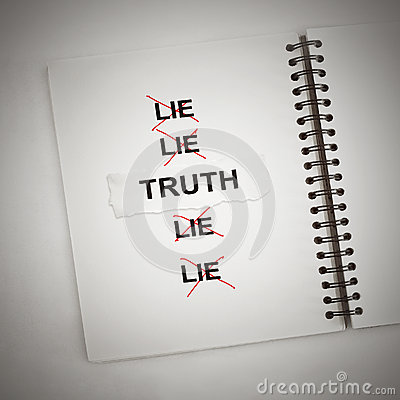 In the excellent movie "A Few Good Men' Jack Nicholson utters the great line "you can't handle the truth" which was voted the twenty-ninth greatest American film quote of all time. Evidently many Internet marketers feel the same way about people starting their own Internet business.
If you spend any time searching the Internet for business opportunities you may come away with the idea that it is very easy to make money online. Sometimes it seems people are becoming millionaires on the Internet sitting around in their underwear working 2 hours a day, and golfing or going to the beach the rest of the time.
Stop!
Can you handle the truth? Here are some key points to understand.
1. You will get rich for free. One thing that you find on a lot of sales pages is join for free and start making money right away.
Think about the very statement you are reading. If everything is free how does anyone make money?
Expect to invest some money getting your Internet business off the ground. If you're looking for free opportunities find a couple of get paid to programs and start taking surveys or typing data.
2. It's easy! After reading professional sales copy you are probably under the impression that anyone can start making a five or six figure income. It's really easy to do and doesn't take much work.
Take a look at successful people in any field. You are going to find people who work extremely hard to get where they are at. If you peel the layers off of successful Internet marketers you will find people who have invested a lot of time and money to get where they're at as well.
3. You do not need skills. This is another thing that just isn't true. It's impossible to build a successful Internet business without developing online marketing skills.
Even if you outsource 100% of your business you at least need the skill of finding professional people to outsource too. This is a skill in itself. Plus it takes money to pay your workers and that is just the plain truth!
4. No selling required. There are affiliate marketing business models where you get paid by the click. We call the ppc affiliate programs. You can get paid by the lead. We call these cost per action programs or CPA affiliate marketing.
This is still a form of selling. Although no money actually changes hands, you still have to sell the person on clicking on an ad or filling out a lead form.
This kind of gets back to skills. If you're promoting an affiliate product or service you have to get traffic to your website or blog. That or at least to your affiliate sales page and that will take some selling or money as well.
5. Email marketing doesn't work anymore. As long as people check their email there's an opportunity to make money sending emails to them.
You should plan on spending a certain amount of time and money building your email list. This will be done through landing pages or splash pages as they are sometimes referred to.
You also want to put sign-up forms on your blog pages and make it easy for people to join your mailing list. Email marketing definitely works today if you have people mail to, and that takes building a list of subscribers.
6. Focus is really needed. One definite problem that new Internet marketers run into is lack of focus.
This is especially true in the initial stages of trying to find an Internet business opportunity to get involved with. It seems like just when you find the perfect opportunity to start working at, something else better comes along that seems like you should be switching over and joining it.
This starts a process of joining, working, switching, and repeating. The plain truth is that if you cannot make money with one business opportunity, chances are you will never make money with any business opportunities on the Internet.
The problem isn't that you're bad at choosing business opportunities, the problem is you're bad at sticking with one!
I'm all in favor of rinsing and repeating, but only after you've achieved success in one opportunity. Once you begin to get traffic to your website, and convert that into customers, you can begin to run your business on autopilot.
That is when you have the opportunity to start a new Internet business. You already know what is working, so you can just repeat the same steps with your new business.
When you become adept at building your email list, this really helps automate each individual Internet business. But again don't even attempt to do this until you the least build a success system and are successful in one business opportunity.
This is the truth as I see it as it relates to Internet businesses today!