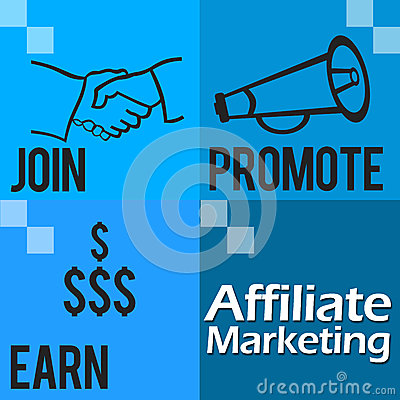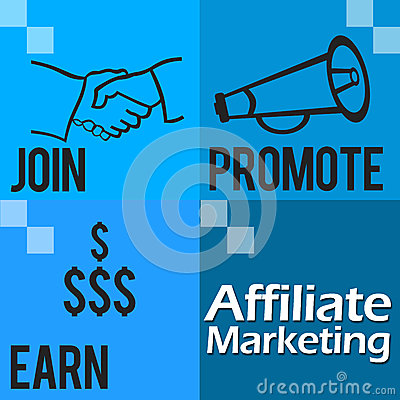 In this article we are going to discuss how affiliate marketing works when done correctly and how it does not work so well when done incorrectly. Like anything in life there is a right way and wrong way to go about making money as an affiliate marketer.
Given the choice of success or failure you would think more people would choose success. Yet they continue to make the same affiliate marketing mistakes until they finally just give up. Another affiliate marketing dream killed, when that does not have to be the case!
1. Joining to many affiliate programs. If you are already in affiliate marketing programs take a minute and count how many you have joined. If you're just getting started in affiliate marketing I am going to save you some time.
The problem with joining too many affiliate programs is most affiliate marketers never earn any money in any of them. This problem can be traced to the fact that it is so easy to join affiliate programs. Plus they are free or inexpensive to join, so people spend more time joining them then they actually spend on sales and marketing.
2. Make money niche. There is something about this niche that tends to attract affiliate marketers who think they are the experts.
The problem is if you make one sale you are not an expert. It's only natural that we want to share our success, but this is a very crowded niche to be in.
You are better off to really become successful in other niches with less competition. Someday if you want to get into the make money online niche you can, but that's something to consider further down the road.
3. Choose a good niche. This is not as hard as it sounds, but really can make a big difference in whether you are successful at making affiliate marketing or not.
A good niche is one where there is a need, an interest, and a desire. When you think about it this way you're going to start to realize there are literally thousands of niches you can get started in.
You want to choose a very narrow niche. An example of this could be "how to stop sweating". I read once about an Internet marketer who sold a click bank ebook, and earned a six figure income just promoting to this targeted market.
Often times a good niche to be in is one that solves a problem. People are more likely to spend money on a solution that solves a real problem they are having.
For the fun of it sometime just sit down and start writing out every possible problem you can think of. This could be anything from health problems, to home improvements. The possibilities are endless.
4. Build your own blog. Affiliate marketing works best when you're not directly promoting the sales page provided by the affiliate merchant.
This is the case for multiple reasons. For starters, if you're promoting the same sales page as everybody else you do not have the opportunity to personalize what you are selling.
If you have your own blog you can personalize it anyway you want. This includes pre-selling your affiliate offers and products based on your personal experience.
Having your own blog also gives you the opportunity to rank on the search engines. Search engines are not going to rank replicated affiliate websites.
Another thing is you can build your own list when you have your own blog. You can set up a landing page, or a sign-up form right on your blog sidebar.
Affiliate marketing works best when you're driving traffic to your own blog, and converting some of them into email subscribers for future follow up. You cannot do this properly when you're using the replicated affiliate website.
5. Find products you believe in. Many affiliates never use the products they are trying to promote.
It's really easy to write blog articles about something that you have used personally. You can also put your own personal stamp of approval on it when you believe in the product you're selling.
Think about what customers are doing when they're searching for information on a problem they need a solution for. These are the kind of blog articles you can write, because you are offering a testimonial that is believable.
6. Focus on one. If you find one product or service you really believe in that's what you should spend the majority of your time promoting.
Build that into as large of an Internet income as you need before adding a second affiliate offer. When you do this you will avoid the mistake of jumping around that so many affiliate marketers make.
These are some tips on how affiliate marketing works when done correctly. It's still a fantastic business model to make money in if you approach it the right way!