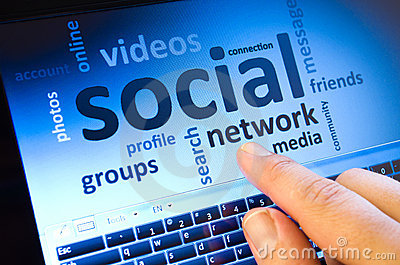 Just what is social media marketing?
"Social media marketing refers to the process of gaining website traffic or attention through social media sites. Social media marketing programs usually center on efforts to create content that attracts attention and encourages readers to share it with their social networks."
The first sentence really says a lot. As with any type of marketing you're trying to get attention to a website through social media methods.
I have a blog here and that's a form of social media marketing in itself. When I promote my blog I'm doing social media marketing, and I might be doing that in other forms of social media as well.
For example, you are going to find videos on people's blogs. Social video marketing is a form of social media marketing.
It only makes sense that anybody promoting on the Internet would want to have video marketing in their arsenal, and they would want to do it on You Tube.
Why?
You Tube is a video search engine. It gets over one billion visitors a month which ranks it as the third most visited website online behind Google and Facebook.
Did you know Google owned You Tube?
Back in 2006 they saw a growing trend towards getting videos online and they purchased You Tube as a business opportunity. You seen ads pop up on videos, and when people click on these ads Google bills the advertiser.
That's one way you can be involved in social media marketing with both Google and You Tube. You can purchase ads and pay for them by the click.
However, that could cost a lot of money, and depending on your budget you might want to look at another way to do social media marketing with videos and You Tube.
Let me give you an example.
You create a video on a specific subject and you target a keyword phrase in the title and in the description of the video. You want the video to be informational. Also you don't want it to be too long which is actually to your benefit because you don't want to spend a lot of time creating a long video anyway.
An easy way to do this is to use a slide series service such as Animoto that you can combine music, graphics, and text to create your videos very easily. You can also upload these videos with one click directly into You Tube.
It doesn't cost anything to set up a channel on you tube. This is something you're going to want to do and then upload your videos directly into that channel. An example of these styles of videos can be found on the Hands Off You Tube Channel.
Now let's take this one step further and show how you can expand your videos from You Tube to do even more social media marketing.
Take the embed code and post it on your blog. Introduce the blog with some of the text from the video.
Title your blog post around the title of the video and publish it. You've now provided useful information in the form of a video and you've added some life to your blog.
Don't stop there!
Get your blog post out of the marketplace where people can find it using a bookmarking service such as Only Wire. You will need to spend a little bit of time joining between 20 and 40 social directories, but this is time well spent.
Here's the reason why.
You are now going to do some deep linking for your blog post and for the video itself. Google loves this because as we've already noted they own You Tube. You are now promoting videos beyond just their video search engine and your blog.
From a marketing standpoint you're really helping yourself because you potentially can drive traffic from bookmarking your blog post back to your blog. You're providing something with a little more variety to it in the form of a video which helps enhance your own blogging credibility.
If you want to take this even one step further you can go to the various directories, find your blog post link on them, and come back and hyperlink those in your next blog post. You're creating a backlink back to your bookmarked link on their site which increases the value of your own link.
Social media marketing using blogging and video marketing is a match made in heaven for Internet marketers who take the time to do it correctly. I would go so far as to say that you're better to cut back on the number of blog posts you make, and spend a little bit more time marketing them.
If all of this seems like too much work you can certainly outsource some or all of the steps. There are many good sources for this including Fiverr where people will do any of these tasks for $5.